Salam and Hi, I'm Zoey. I graduated in master in sports science uitm with more than 5 years in exercise training. Let me help you to be fit, healthy and make the world is your exercise playground.
Language: Bahasa Malaysia, English
#jomplayxercise
Customer Reviews
Write a Review
Ask a Question
16/10/2020
BALQISH S.
Malaysia
Improve my lifestyle
The best coach everrrrr.. Thanks our cute coach Zoey for never giving up on me and our team Picking her as my coach was a very brilliant decision i've ever made At first I was a little down because some of my teams had a not-so-obese weight as mine.they already has more healthy lifestyle and I thought I would never caught up with them But as this BSK program went on each and every day, coach and team is very supportive and give their encouragement to the max until i managed to build up my stamina and changed my lifestyle in a better healthy way. Our coach guides us in an optimum and not-so-core way which is very suitable for a beginner like me.every core work out comes with other alternatives example which helps me a lot during this program.and we're actually enjoying every online or offline workout with her.Besttttt sangaattttt.. I still have a long journey to reach my target weight but every knowledge that I've gather along BSK journey will guide me through my journey after this.I will and never give up on me no matter what would come in the future. Last but not least, I will miss this team..especially coach Zoey's trademark "Nice one" that motivates me every time. Thanks a bunch everyone. Love ♥️ #myjourney #myhealthylifestyle #roadtopandora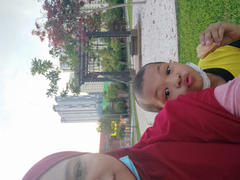 16/10/2020
BALQISH S.
Malaysia
Improve my lifestyle
Throughout BSK program, i managed to improve my lifestyle in a better way. I also enjoying my journey in losing weight and body inchloss which I can hardly get before this.thanks to KKM and KZ for this opportunity.and especially for my coach Zoey that hadn't been give up on me.also to my group friends that always give encouragement.i'm happy with this journey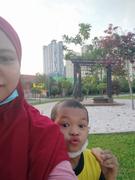 31/10/2020
Afifah L.
Malaysia
Nice One!
Coach Zoey always gives positive vibes and encourage her students not to give up on this BSK journey. ❤❤ She always said "Nice one!" to her students during our Friday night zoom workout sessions eventho I know my workout techniques at times are so "suka hati kau" .
23/10/2020
Ezlina A.
Malaysia
In love with Coach Zoey
I have known Zoey for years. All i can say is that the only thing that has changed about her is her updated knowledge and skills which she would generously share with her coachees. She is still the down to earth, friendly and cheeky lil' coach but dont you underestimate her! I am thankful to have crossed path with her for it has made my fitness journey becomes smoother. All the best to all participants of BSK and may we meet again.
22/10/2020
Nor a.
Malaysia
Best, and awesome
Coach Zoey sangat positif, selalu bagi kata Semangat, setiap hari alwiz remind us to stay active and jaga our kalori intake. She so cute too...
17/10/2020
Fatimah
Malaysia
Coach sangat positif and supportive!
Coach Zoey memang best. Terngiang-ngiang ni ha suara coach bagi support. Coach pun very supportive and positive, I don't feel stress at all and each exercise coach will guide to do it the right way.
17/10/2020
Fatimah
Malaysia
Priceless experience for only RM50!
Dalam program ni, berat memang tak turun, tapi knowledge and motivation ten-fold! Dari sebelum ni memang tak suka bersenam sebab rasa tak mampu dan penat, tapi bila dah tahu cara yang betul, each exercise tu memang rasa sangat enjoy! Bila dah tahu badan sendiri, your fitness journey will be so much easy! From running 3 km in 30 mins, sekarang dah boleh running in 25mins. From only running 3km, sekarang dah boleh lari 5km. Hopefully one-day dah boleh join half-marathon. Motivasi Coach Zoey & ahli group pun penting juga untuk elakkan rasa down. Bila tengok orang lain workout, kita pun excited nak workout. Bila tengok orang lain berbasikal, kita pun keluarkanlah basikal dari stor untuk berbasikal juga. Busy macamana pun, akan cuba juga allocate masa untuk workout. :) Thank you team BSK and coaches! #teamzoey
16/10/2020
Radz
Malaysia
Kind, sweet and helpful coach
Coach Zoey adalah seorang yang sangat baik di mana beliau membimbing kami dalam usaha fitness kami dengan pendekatan yang 'kind' and 'soft'. Walaupun approach yang santun, tetapi tetap memastikan workout kami berkualiti tanpa perlu meninggikan suara atau memaksa. Saya memang enjoy sepanjang program 8 minggu dengan coach Zoey dan memastikan untuk tidak terlepas sesi workout bersama coach (kecuali satu sesi). Pendekatan santun begini sesuai dengan saya yang tidak suka program yang rigid dan keras, dan tidak suka coach yang garang dan memaksa. Jadi coach zoey memang kena dengan cara saya. Coach Zoey juga cekap tentang fitness dan injury, bila kami ada masalah untuk buat senaman akibat ada kecederaan, coach pasti bagi alternatif lain supaya tiada antara kami yang ketinggalan. She went the extra miles untuk buat video khas untuk group bila ada yang kami tidak tahu buat satu-satu senaman, dan bagi saya ini sangat membantu. Yang paling penting, coach zoey friendly dan mudah untuk berbual dengannya, jadi tidak segan untuk bertanya sesuatu dan meminta panduan. Terima kasih coach Zoey, banyak yang saya pelajari dari anda sepanjang program BSK ini. All the best for your future endeavours!
15/10/2020
Azian A.
Malaysia
Nice one!
Nice to meet her virtually. Nice to be one of her BSK's team members. Nice to workout with her and the group members. Nice experience being guided and support by her. And... with the magic words "nice one!", seriously motivate me to do better and be better day after day. I believe my journey will be longer but I will reach to the destination. I know who are on this journey together. Thanks to all #teamCoachZoey . Nice one! ❤
14/10/2020
Siti Z.
Malaysia
Coach zoey terbaik
My decision to pick zoey as coach for bulan soal kurus season 1 is the best decision ever. Her dedication in make sure her client perform well in excercise and educate us in food intake. In excercise session, she always make sure we so it right to get the benefits in exercise. A well knowledgeable coach in fitness and wellness. Her session is suitable for begginners to advance. Thank you coach zoey for changing my lifestyle and improving my fitness ❤️!
14/10/2020
Zila
Malaysia
Courageous
Coach zoey sentiasa memberi sokongan dan galakan..i love all the positive vibes here...byk yg sy belajar disini...tq coach..
14/10/2020
afzan z.
Malaysia
Awesome
Sangat bersyukur dapat training di bawah bimbingan Coach Zoey.Really enjoyed and had so much fun being in #TeamCoachZoey throughout this program. Coach Zoey seorang yang sangat komited dalam membantu usaha setiap peserta to be fit and healthy despite her busy schedule. She is also very professional & always cater to our questions in whatsapp group.She also provide guideline on any issue encountered. She is one supportive and inspiring coach yang membuatkan senaman satu perkara yang menyeronokkan dan tidak membebankan. Her attitude make us trainee feel comfortable to share opinion, problems, stories and anything in groups. Setiap minggu tak sabar nak join group training dengan coach.Setiap kali exercise dalam group training coach akan bagi kata2 semangat dan cheer us trainee membuatkan kita rasa dihargai dan lebih bersemangat untuk meneruskan senaman. Senaman2 yang diajar pun fun dan sangat sesuai dengan beginner macam saya. Sesi q&a selepas setiap kali group workout juga membuatkan ukhwah antara coach dan trainee lebih rapat di samping merungkaikan segala permasalahan di minda. Saya berharap dapat terus training dengan Coach Zoey lagi jika ada rezeki.Terima kasih atas bimbingan,tunjuk ajar,nasihat dan ilmu yang telah Coach kongsi sepanjang program ini. You are awesome and nice one lah Coach Zoey!!!