Hi! My name is Wani Honey.
My biggest challenge while I'm doing my workout is to find something that is fun and easy to follow and at the same time effective. My workout is suitable for anyone who is from beginners to someone who already fit. I incorporate high-intensity workout with fun music. You don't feel like you doing a workout. For me workout suppose to fun and enjoyable. It's about having a good healthy lifestyle and you love doing it.
Language: Bahasa Malaysia, English
"Get Hype & High The Healthy Way"
Customer Reviews
Write a Review
Ask a Question
23/10/2020
Mohammad A.
Malaysia
17/10/2020
RUZIYANA B.
Malaysia
16/10/2020
Chef A.
Malaysia
16/10/2020
Shaliza A.
Malaysia
16/10/2020
Shaliza A.
Malaysia
Coach Wanie sangat sporting
Program yang padat dengan pengisian. Coach Wanie sangat sporting & always encourage me to continue my "NAK KURUS & FIT" journey. Banyak kongsi tips & explaination pun mudah nak faham.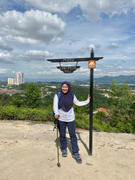 16/10/2020
Kevin Zahri - Official Bukan Soal Kurus Store
Thank you for your kind words Shaliza. Wishing you all the best along your "kurus" journey. KZ
16/10/2020
Miss W.
Malaysia
my magical unicorn coach
no words can describe myexperience with BSK and mymagical unicorn coach "DAEBAK" means best giler...why i call mycoach "mymagical unicorn coach" sebab coach i ada magic dalam memberi semangat kepada our team...and she so funky crazy coach bila buat konga tersangat lah seronok walaupun asalnya i tak berapa suka with konga and tak fhm now konga salah satu mylist dlm workout harian i..she like my godfairy mother to me..bila dia ayun kan tongkat sakti dia buat kita semua semangat semula meneruskan journey ni...program ini bkn tentang "kurus" sahaja tapi mengajar kita tentang "habit mknan yg sihat" dan "mengembalikan hidupan yg aktif dan produktif"ti caoch wani honey tq tuk segalanya and i hope we can meet up in the future..to myikon Coach Kevin Zahri tq selalu memberi sy semangat and ransangan untuk meneruskan journey ini yg mcm roller coaster dr berat sy 130kg now today my weight 86.8kg...tq to all 20 coaches BSK..❤️❤️❤️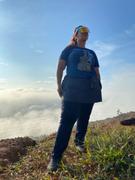 15/10/2020
Shimah
Malaysia
LOVE BSK, LOVE MY COACH
15 October 2020 The day I joined this program on my 49th Birthday, Im excited but at the same time feeling not sure if I will enjoy and benefit from this 8 weeks program. Frankly speaking I joined this program becoz of Kevin as Im a big fan of him and Ive been following him since years back. Unfortunately selalu nak join Jom Kurus tapi bajet ke laut. This time buat online coaching, the fee is much much more affordable and flexible than before so bolehlah join. Alhamdulillah... Next, the moment we have to chose our coach, Im totally blank. At that time I do not have much choice, I just chose Coach Wani thou feeling a bit worry coz she has that "look" (macam aktif sangat coach ni) make this makcik (me lah) worry lotssss bcoz mayb this Coach will make us do all the tough workouts. Pengsanlah... Suprisingly, after 8 weeks I think she is the BEST coach ever. She's just different from my other previous coaches from other programs Ive joined before this, yang will slalu bebeland remind cannot to this and that, cannot makan this and that bla bla bla....and last-last give up! Coach Wani is so different! She always remind us not to stress ourself throughout this journey. She wants us to enjoy and so we did! We felt comfortable with all her motivation, coolness, positive words and support showed to us. Slowly, day by day we've learn to change our mindset, our daily routine, our mission etc which made us as today, not much loss but Im proud of myself and feeling much much better than before. Yesterday was our last session together in the Conga session, we all felt a bit sad, everything will be over just in another few days and will be missing all the good moments but again Coach Wani assured us she is willing to guide us anytime whenever we need her guidance. If I ought to be given the opportunity to join this program again, I'll definitely will choose Coach Wani again as my coach. She's the best! Everything is just valueable in this program especially our elearning package. Just love to watch all the videos and answered all the quizzes wlpun ada yang macam kelakar. Lastly, a huge thank you to Kevin & co and KKM for organising this program and a very special thanx and major Love to Coach Wani for all the sharings and support she has given to us in our group. p/s Dear Kevin and KKM, please do organise this affordable program more and more to teach and help more Malaysians to stay healthy! Thank you. One of the chosen one, Shimah Johor Bahru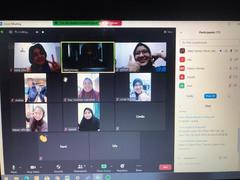 15/10/2020
Nisa
Malaysia
BSK with Coach Wani Honey‍♀️
Overall program was really great. The advices, knowledge sharing, and the special one is the Konga session with coach wani honey . It so much fun!! The songs, the steps are easily to follow, and most of the time she helps a lot with her team. But alasan is just an alasan. I'm only can focused the konga session on weekend. nsib baik coach rajin record. So on week day jaga makan jer lah. Takutnyer lps BSK nie x dpt nk control dh smua tue. If ada lagi session BSK in future, definitely I will register and coach wani honey will be the one to be selected.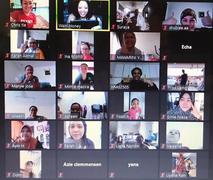 14/10/2020
Solehah
Malaysia
Funky,easy-going & full of support coach
For this programme, i was under coach wani honey. She is a positive person which she always motivate us when we are down and lost in our diet journey. She introduced konga to all of us which this is my first time knowing about konga. Im so grateful to have coach wani as my coach throuhout my diet journey. I highly recommended coach wani to those who want to have guide in their diet journey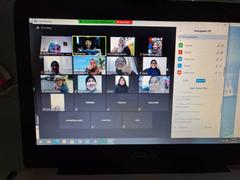 04/11/2020
Arrie O.
Malaysia
Fantastic Coach
Coach Wani Honey really motivates me to keep on moving. She knows what to do and was always helping us throughout the 'kurus' journey. I will be happy to join again in 2021 with the same Coach. Love you Coach! :)
24/10/2020
Afifah H.
Malaysia
Lose 6 kg amazing
July 2020 90 kg Oct 2020 84 kg After this program, ringkasannya : 1. Ilmu sangat penting 2. Know ur body better 3. Ikut suka hati kaulah Tq coach wanie, kevin dan semuanya.
23/10/2020
kamariah b.
Malaysia
Awesome coach & BSK programme
My first experience to have a coach in my journey to keep fit. i really enjoy this programme with all the knowledge given from coach kelvin and coach wany honey also all type exercise from other coach. I'm grateful to have an awesome cute coach the one and only coach wany honey. She so cool knowledgable and fun with her konga. i love her way. Even i only reduced inch loss but i'm happy to continue my long journey to 'kurus' with all the tips given in BSK. Thank you BSK!