Salam & Hi, saya Shahfazreen.
Dahulu saya merupakan ex-obesiti dengan berat 130 kilogram. Sekarang saya merupakan seorang fitness coach dan berpengalaman selama 7 tahun mengendalikan program kesihatan. Pelbagai aktiviti kecergasan dan pemakanan akan dikongsikan kepada semua kali ini untuk meningkatkan tahap kesihatan kita semua.
Language: Bahasa Malaysia, English
"Start Sihat Gais!"
Customer Reviews
Write a Review
Ask a Question
05/11/2020
nadiah h.
Malaysia
IS
23/10/2020
Izzuddin S.
Malaysia
Mil Gracias Entrenador~
Since on the 1st day and week, till the end of BSK, lots of POSITIVE Vibes around me and the team itself... And I really do LOVE it~ The Spirit The Motivation The Support The Sharing The Knowledge The Experience The Encourage The Loss ...!!! TQ Kevin Zahri, Tq Coaches, Tq Coach Shah... on those tremendous 8 Weeks... From a Lazy Bum who refuse or lots of excuses in a day, week or month changed me, well,not really much, but there is progress in it, which I will find a time to become an active person in my day... Gracias! There are still long way to go.. Pray and Wish Me Luck... From 123kg, now reach around 110kg, Alhamdulillah ... Will love to join again those kind of Program... BSK 2.0 do list my name Sir... Enjoy your day.. Happy Weekend and again, Thanks A Lot .... !!!! TQ Coach Shah, Our BSK 1.0 Team and Our Junior Coach, Coach Nuh Yusuf who together in the 8 Weeks. Love U All~ #buattanpatapi #buatsampaijadi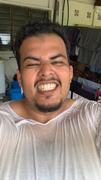 22/10/2020
Rafidah M.
Malaysia
Nak join bsk lagi plzzzz..,!!!!!!!
Alhamdulillah selama 8 minggu dalam program ini bersama coach shah sangat membantu untuk belajar pengurusan berat badan. Banyak ilmu yang Saya dapat daripda coach Saya. Saya berbangga dapat join program ini. Terima kasih di atas sokongan dan dorongan selama berada di dalam program. Saya rasa sangat gembira dengan perubahan diri walaupun sedikit tetapi menjadi titik pemulaan dalam journey kurus Saya. Saya akan consistent dengan perubahan ke arah yang lebih sihat with the knowledge that I get from Sir KZ and other coaches especially our dearest Coach Shah. And I hope to join BSK 2.0 next year. Thank you so much❤️❤️❤️❤️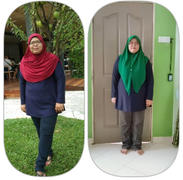 HN
26/10/2020
Hani N.
Malaysia
My Coach
Coach Shahfazreen is a cool coach who always cheerful in the group.He also willing to share his experience and also share tips and knowledge towards healthy lifestyle. Tq coach shah for sharing knowledge and tips and was very supporting
22/10/2020
Arif A.
Malaysia
Good and proactive coach
Coach Shahfazreen really good & helped me alot while joining this programme. He's being actively answered other participant's questions without fail. Eventhough i did not actively play a part in whatsapp group but i have been following lots of his and Kevin tips in achieving a healthy lifestyle. So far after 2 months of joining this programme i had lost 5kg of my weight which ive never thought i could achieve before. Thank you so much Coach and Kevin zahri. Your approach in introducing healthy lifestyle to Malaysians had helps lots of Malaysian from obesity. May Allah grants you guys with more rezki and good health insya Allah.
22/10/2020
Muhamad B.
Malaysia
Program BSK_Coach Shah
Excellent e-book and a lot of knowledge. Im grateful to have coach shah, he is so kind and very supportive. Always have two way communication with him in the WS group. Proud of myself too, cause loss weight around 7kg. Love BSK team. Very appreciate it.
16/10/2020
Syafiq
Malaysia
All are absolutely AWESOME #Teamshahfazreen
Terima Kasih tak terhingga Koc Shahfazreen yang banyak memberikan kesedaran,bimbingan dan tunjuk ajar serta menjawab kesemua soalan kami team BSK tanpa tinggal satu soalan pon. Semoga segala ilmu yg dicurahkan dpt kami aplikasikan seharian.. tp maafkan kami jika ada cheat makan sana sini yer . Ribuan Terima Kasih juga kpd Kesemua Koc yg banyak membimbing kami ke arah yg lebih Sihat & Fit dalam menyediakan modul workout yang awesome. Terima Kasih juga kepada KZ & KKM menyediakan platform ini semoga E-learning ni masih boleh di access untuk rujukan & bimbingan video workout di hari2 akan datang. Semoga kawan2 semua lebih success & berjaya mengharungi godaan dibulan puasa ini. . Kekalkan ukhwah ini yer
16/10/2020
MUHD A.
Malaysia
THE BEST COACH SHAHFAZREEN AND SUPPORTIVE MEMBER GROUP
assalamualaikum salam sejahtera kepada semua team BSK 2020.. first alhamdulillah dapat jugak complete 8 minggu sesi bersama team BSK.. bersyukur sngat dapat join program mcm ni sbb sbelom nihh memang x pernah join mana2 program... Bnyak ilmu2 / motivasi / cara dan teknik senaman yang betul / pemakanan / cara pengiraaan calori yang saya dapat melalui program nihh... thank you COACH SHAH dan kawan2 whatsapps group yg sporting ....enjoy sngat2 satu memori yang x dapat dilupakan..harap dapat join lagi BSK akan datang. Tp perjuangan belum berakhir lagi....kena teruskan smpai dapat target berat yang nak capai #teamCOACHSHAHnFREN
16/10/2020
faridfadil
Malaysia
BKS 2020 VERY MEANINGFUL !! #teamCoachShahFazreen
Program yg sgt baik diteruskan. Sungguhpun secara online masih dapat memberikan impak yg positif. Byk ilmu baru yg diperolehi terutama cara mengawal berat badan yg seimbang pada musim pandemic ini Coaches jgk banyak membantu dlm senaman2 yg selama ini sy fikirkan hanya boleh dibuat di gymnasium dgn segala peralatan yg besar dn mahal...ternyata sangkaan sy itu semua ke laut. Kita boleh shj buat senaman2 yg kita sukai dengan senang hati yg pentingnya ialah mindset hendaklah sentiasa positif. Kawan2 dlm group WA jg sering memberi motivasi utk terus berusaha mencapai impian sy . MASIH BERUSAHA UTK MENCAPAI BERAT IDEAL. #teamCoachShahFazreen